Nitro Cycles puts the teeth back in a 90s CB750…
The Honda CB750, introduced in 1969, is hailed as the "original superbike" — the first four-cylinder motorcycle from a modern, mainstream manufacturer. However, by the 1980s and 1990s, the CB750 was facing the same fate as so many aging performance icons of the 1970s, becoming soft.  It became the CB750 "Nighthawk" or F2 — a functional yet staid version of its former self.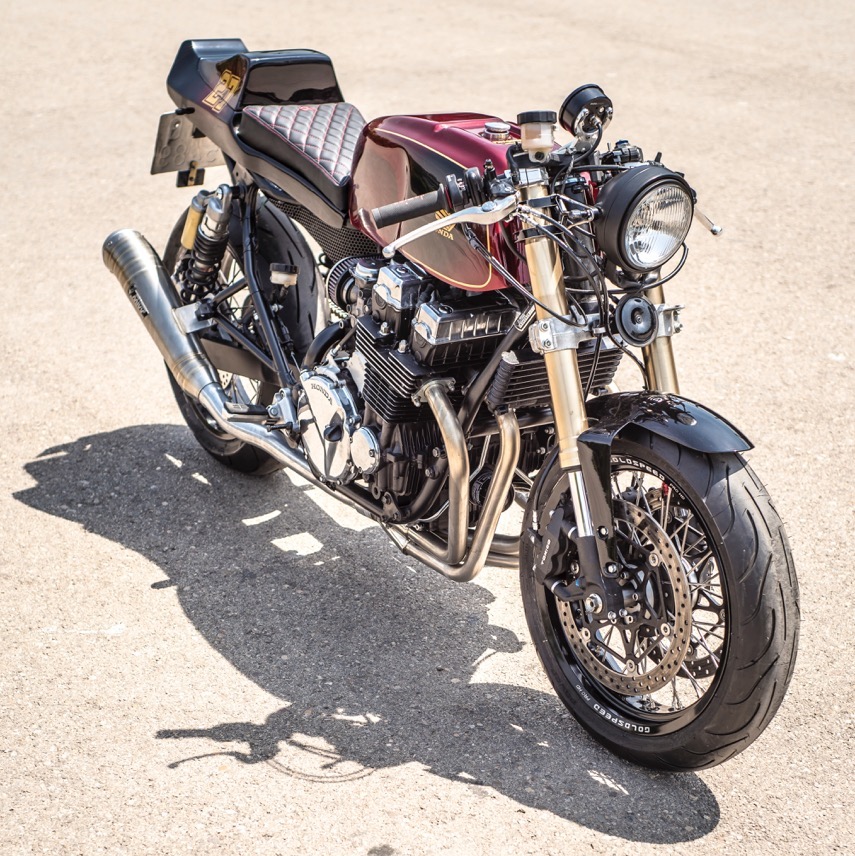 Enter Antonio Testillano of Nitro Cycles — who says "we are a family moved by the fuel." Antonio decided to put the teeth back in this 1994 CB750, sharpening both the performance and aesthetics of the machine.  Below we get the full story on this stunning Nighthawk.
Photos by Revival of the Machine
Honda Nighthawk Cafe Racer:  Builder Interview
• Please tell us a bit about yourself, your history with motorcycles, and your workshop.
I started building motorcycles four years ago, but I always tried to make my own cars and bikes different. That's why my family and I started with this adventure, building bikes as a professional workshop. We are a family moved by the fuel. Our relationship with bikes and cars is an absolute madness. Specially with classic ones. Nitrocycles was born with the aim of giving bikes all the passion and care that we have.
• What's the make, model, and year of the bike?
Honda CB750 1994
• Why was this bike built?
It is a customer project.
• What was the design concept and what influenced the build?
We want to build a radical bike. Inspired by old competition bikes.
• What custom work was done to the bike?
We made the subframe from zero. Tank, cowl, seat, exhaust, manifolds, paint job, engine performance, speedo, cnc brackets, wheels, headlight, turn signal, rear light, license plate, handlebars, end bar mirrors, air filters, relocation of battery and key, fast throttle, etc. Everything is handmade and custom for us.
• How would you classify this bike?
Cafe racer.
• Was there anything done during this build that you are particularly proud of?
I am proud of the fairing job. The Ossa tank was built from zero in fiber and the rear seat, inspired by a Barry Sheene bike, was made from zero too.
Follow the Builder