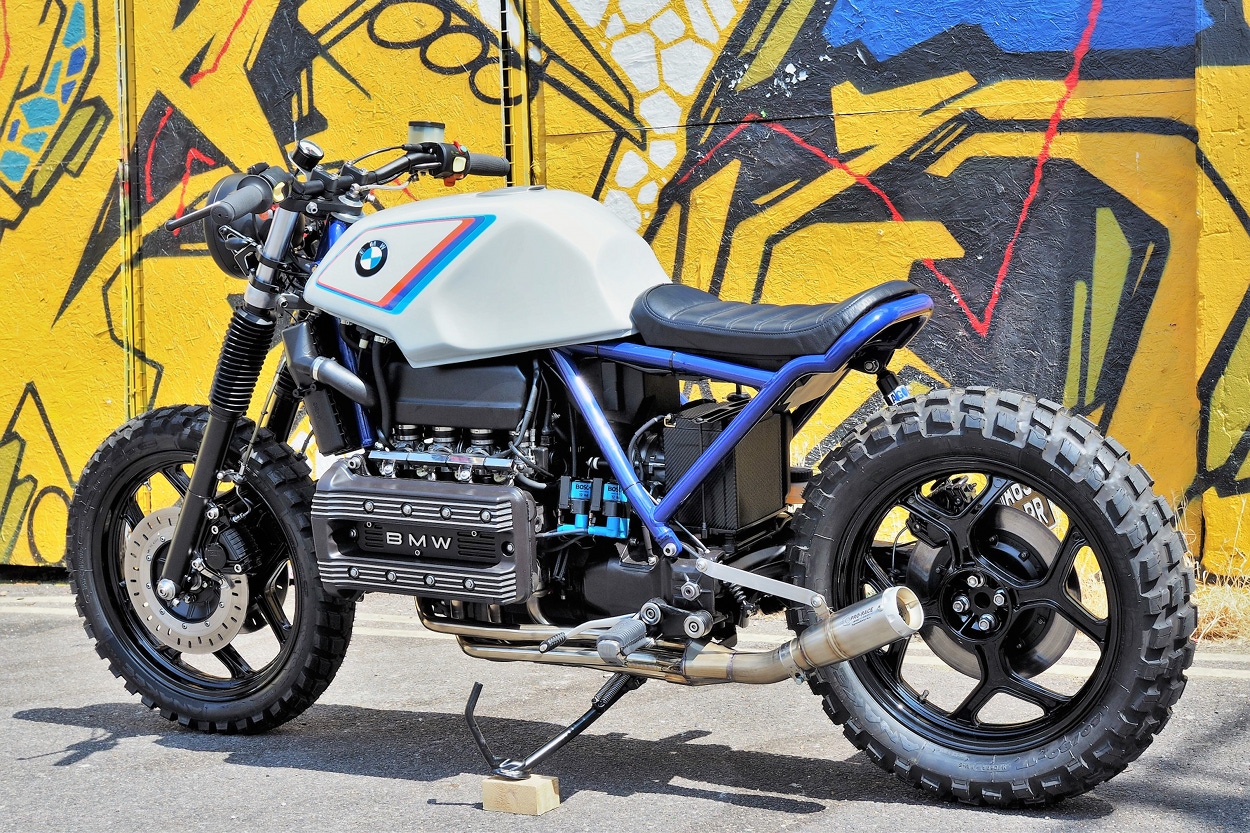 The BMW K100 — affectionately known as the "Flying Brick" — was a progressive design from BMW Motorrad, a liquid-cooled four with the engine laid flat in the frame. The 90-hp engine could push the shaft-driven, 527-lb (wet) motorcycle through the quarter mile in just under 12 seconds. The bike garnered several "Bike of the Year" awards and has since earned a reputation for its reliability, with examples still on the road after several hundred thousand miles.
Enter Paul Fill of Kustom Moto, an experienced track rider who recently turned to building customs. Previously, we featured his 1979 Yamaha XS650 brat tracker. Now Paul is back with this 1984 BMW K100 "street scrambler," based on the BMW M Performance scheme. Below, we get the full story on this beautiful Bavarian brick!
BMW K100 Scrambler: Builder Interview
• Please tell us a bit about yourself, your history with motorcycles, and your workshop.
Second custom bike build, the first being a 1979 Yamaha XS650 tracker which was also featured on BikeBound!
• What's the make, model, and year of the bike?
BMW K100 1984
• Why was this bike built?
I built the bike because this is what I love to do in my spare time.
• What was the design concept and what influenced the build?
Design concept was based around the BMW M Performance colour scheme and a street scrambler, low with wide bars.
• What custom work was done to the bike?
The bike features a blue powdercoated frame that matches the blue in the hand sprayed tank. Motogadget clocks, custom hand-made leather seat, BSK Speedworks exhaust, relocated ignition.
• How would you classify this bike?
Street Scrambler