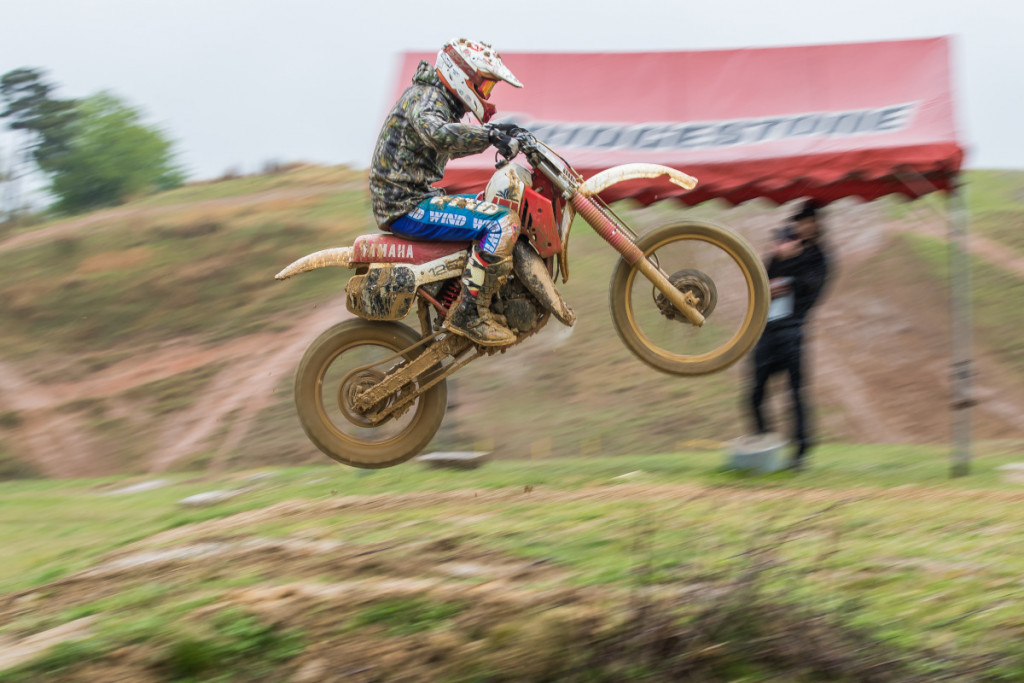 I love the smell of Bel-Ray in the morning…
Here at BikeBound, if there's one type of vintage racing we love most to watch and participate in, it's probably vintage motocross. It's hard to beat the sights, sounds, and all-important smells of VMX machines. From the two-stroke plumes of early Husqvarnas and Bultacos to the banshee-like wail of power-valve Yamahas — from the four-stroke roar of BSA singles to the whoop-eating Baja thumpers of the 1980s — vintage motocross racing brings to life the past days of racing in all their BelRay-scented glory.
Here in the States, the AHMRA (American Historic Racing Motorcycle Association) holds both regional and national events throughout much of the year, and there are plenty of other VMX series held across the country.
What's more, there are one-off events held at various locales, such as Red Bull's Day in the Dirt (aka "MX Woodstock") at Southern California's Glen Helen Raceway and our friend Chastin Brand's MX5000 Race here in Georgia, which we attended last month — events that make fun, family, and camaraderie their main emphasis.
In Japan, Endless Summer Vintage Motocross Meeting and Race (www.vmx-race.com) is an event held 1-2 times per year at various tracks, which falls more into the latter category, where fun is the #1 priority. As the Endless Summer organizers say:
"Although it is a race, it is just an adult play, and we are conscious of leaving vintage motorcycles as a culture for posterity."
Recently, one of our favorite builders, Kengo Kimura of Heiwa Motorcycle, attended the event with some of his friends and fellow motocross fanatics, and our friend Kazuo "Kaz" Matsumoto (@steeldog_photo) was there to record the action:
"Unfortunately, the race day was rainy. But they really enjoyed this race with their machines and mud!"
Kimura's bike is the #73 Honda seen here, which ran into some mechanical trouble, but a fun day was still had by all — a dirt in the dirt is better than a day in the office or shop, even if it the dirt has turned to mud!
We hope you enjoy these photos from the event, and keep an eye out for the October edition of Endless Summer coming this fall! All photos by Kaz Matsumoto (@steeldog_photo).
Endless Summer VMX 2021