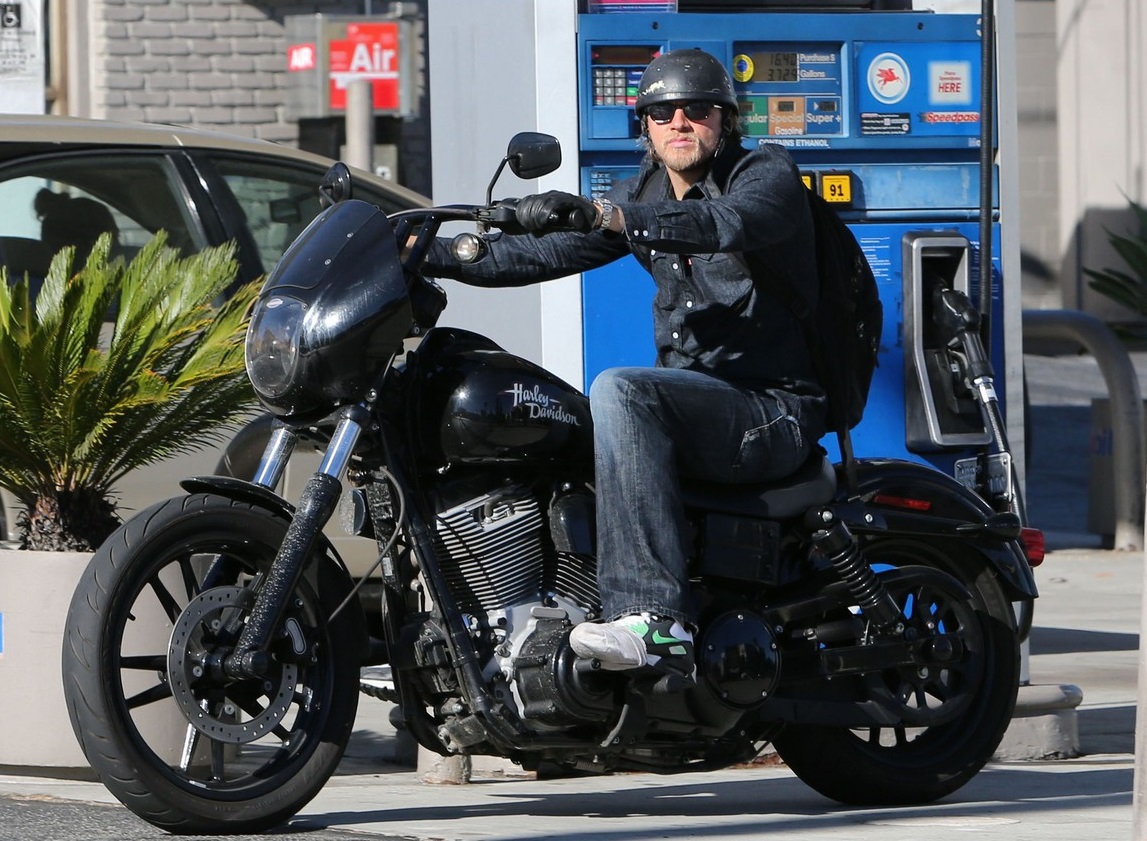 Jax rides an upgraded Harley-Davidson Dyna-Glide Super Glide Sport throughout his tenure on Sons of Anarchy. The bike appears to have an Arlen Ness fairing and drag bars.
The Super Gide
The Super Glide is made by the Harley-Davidson Motor Company. Many believe it was the first factory custom motorcycle. The Super Glide series originated Harley's FX series when it blended the Sportster front end and the chassis of Harley's big twin bikes. Super Glides are currently based on the Dyna Glide chassis, giving the series a larger variety of front ends and trim levels, offering a transition from the small Sportsters to the biggest bikes.
Early riders had to customize their own bikes if they wanted more versatility than was offered by the factory, which happened frequently. Willie Davidson noticed the frequency that Harley's were being customized and decided to design an intermediate bike himself. He took the frame and rear suspension of the FLH Electra Glide, the telescopic forks from the XLH Sportster, creating the "Factory Experimental" chassis, or FX. He then paired the chassis with the drivetrain and engine accessories of the FLH, but grabbed the headlights and brakes from the XLH. The finishing touches were buckhorn handlebars and a boattail. The results were the 1971 FX Super Glide.
The '71 Super Glide was not a very popular bike, mainly because the boattail was unpopular. The boattail was dropped from all Harley's not far into the 70s. It did not take long for the Super Glide to take off and sales have been steady since. Notable editions in the line include the 1976 Liberty Edition and the 1977 Confederate Edition. The Confederate Edition was released as a limited production bike, so only 228 units were made. Today it is one of the rarest Harley's and highly sought after by collectors.
Jax's Harley's Modifications
The Arlen Ness fairing and the drag bars are fairly common pieces of equipment and are readily available to any one. There is little or no information available about possible engine modifications made to Jax's bike. If you know of any, we would appreciate the information, so hit us up in the comments section, on Facebook, or through Twitter.