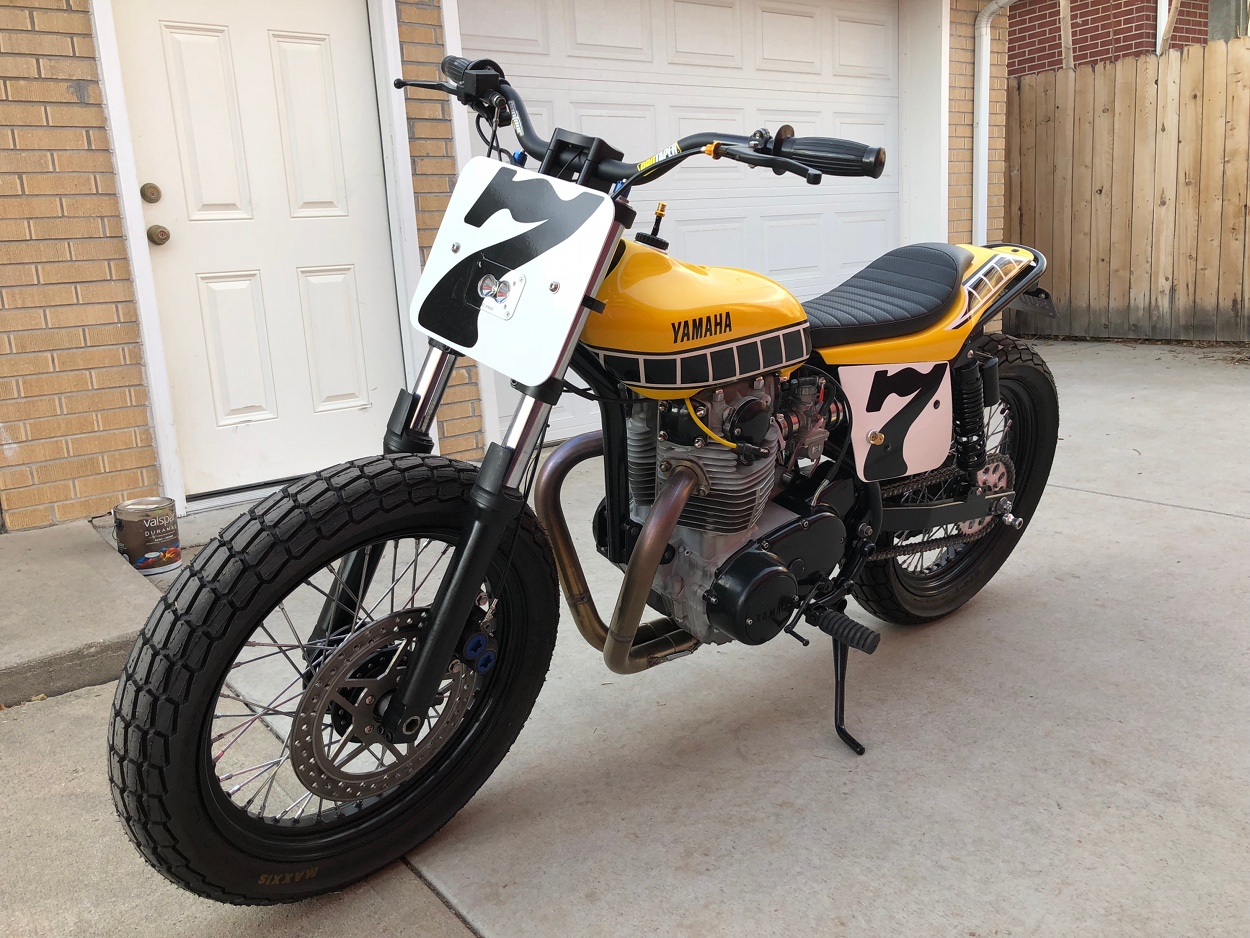 Simply the best Yamaha XS650 Street Tracker we have ever seen…
Joe Wagner is a fabricator and painter who has a background in aviation fabrication, car restoration, and race car building. Lucky for us, he's always had a love of flat track racing, which led him to build one of the best XS650 street trackers we have ever seen. And when we say "build," we mean truly that — Joe fabricated everything from the frame itself, the swingarm, and a lot of other one-off parts.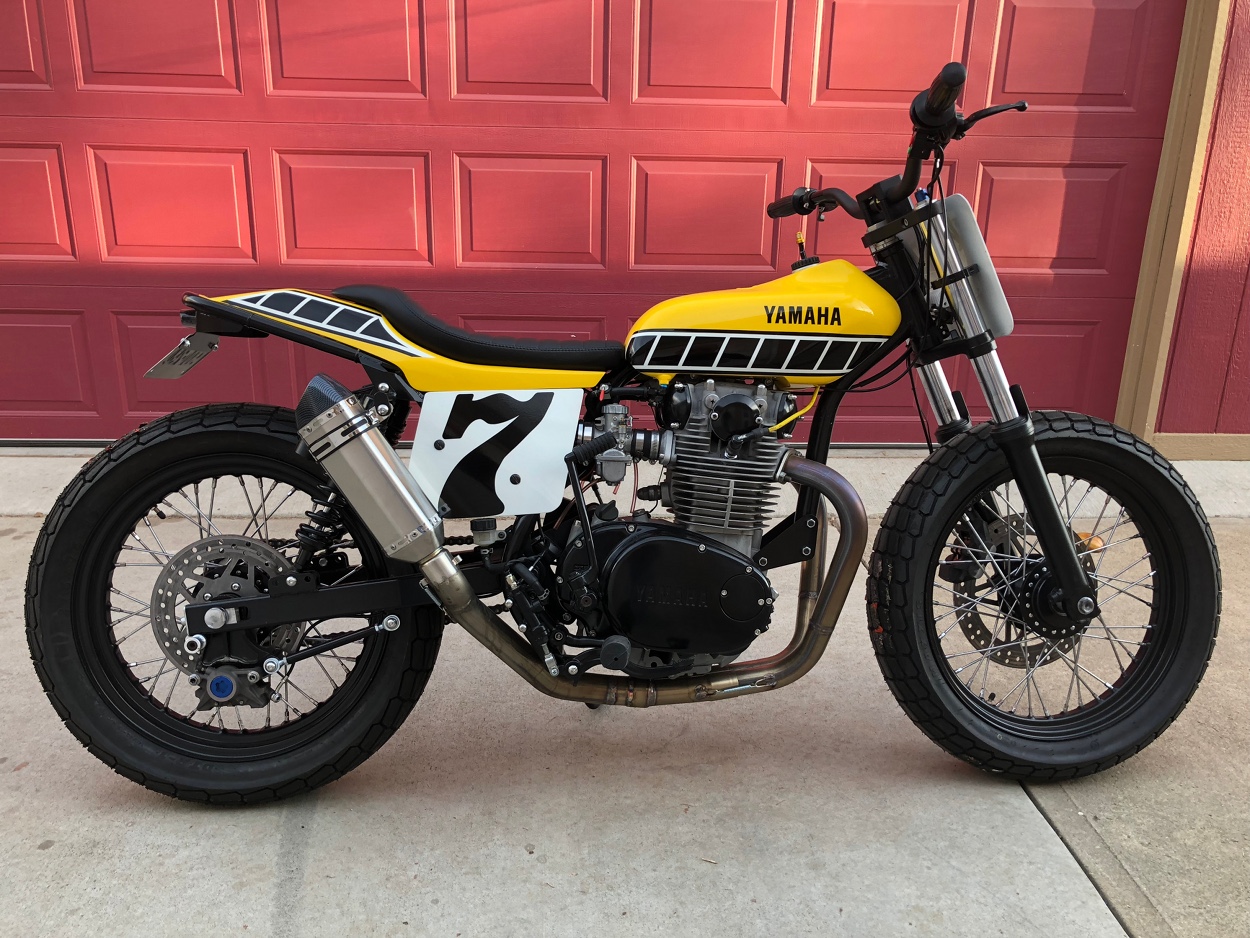 The engine has been punched out to 750cc with a big bore kit, as well as an array of other go-fast goodies that ensure this street tracker goes as well as it shows. Below, get the full story on this incredible garage-built Yamaha street tracker.
Yamaha XS650 Street Tracker:  In the Builder's Words
I live in Westminster Colorado and I am 49 years old. I am a self-taught metal fabricator/painter. My background is in aviation fabrication, car restoration, race car building, general metal fabrication and motorcycle building though I have never built motorcycles for a living.
I have been riding motorcycles since I was about 5 years old. I did a lot of motocross racing as a kid on into my early adult years. I have owned everything from sport bikes to Harley's to custom projects like hard tail bobbers. I do most of my work out of my garage at home and sometimes my place of employment if need be.
My bike is a 1979 XS650 and it was built because of my love of flat track racing. Though I have never done flat track racing, I have always loved watching it. I have always liked the look of flat track bikes so I decided to build a street legal one for myself.
The bike started out as a motor and a pile of tubing. I built the frame, the swingarm, the highly modified gas tank, the brake rotors, number plates, battery box and, the exhaust pipe. The random machine work was done by one of my machinist coworkers.
The seat was crafted by Dan at Bitchen Stitchen in Lakewood Colorado. They do amazing work.
The wheels are 19" powder coated and re-laced Harley Sportster wheels. The front forks and brake calipers are from a 2002 Yamaha R6.
The motor was built by Eddie at Steeles Cycle in Englewood Colorado. It features a big bore 750 kit, Mikuni carbs, PMA charging system and, Pamco ignition. Thank you Steeles.
I like to classify my bike as a Street Tracker. I am proud of the fact that I completed this bike and the finished product.