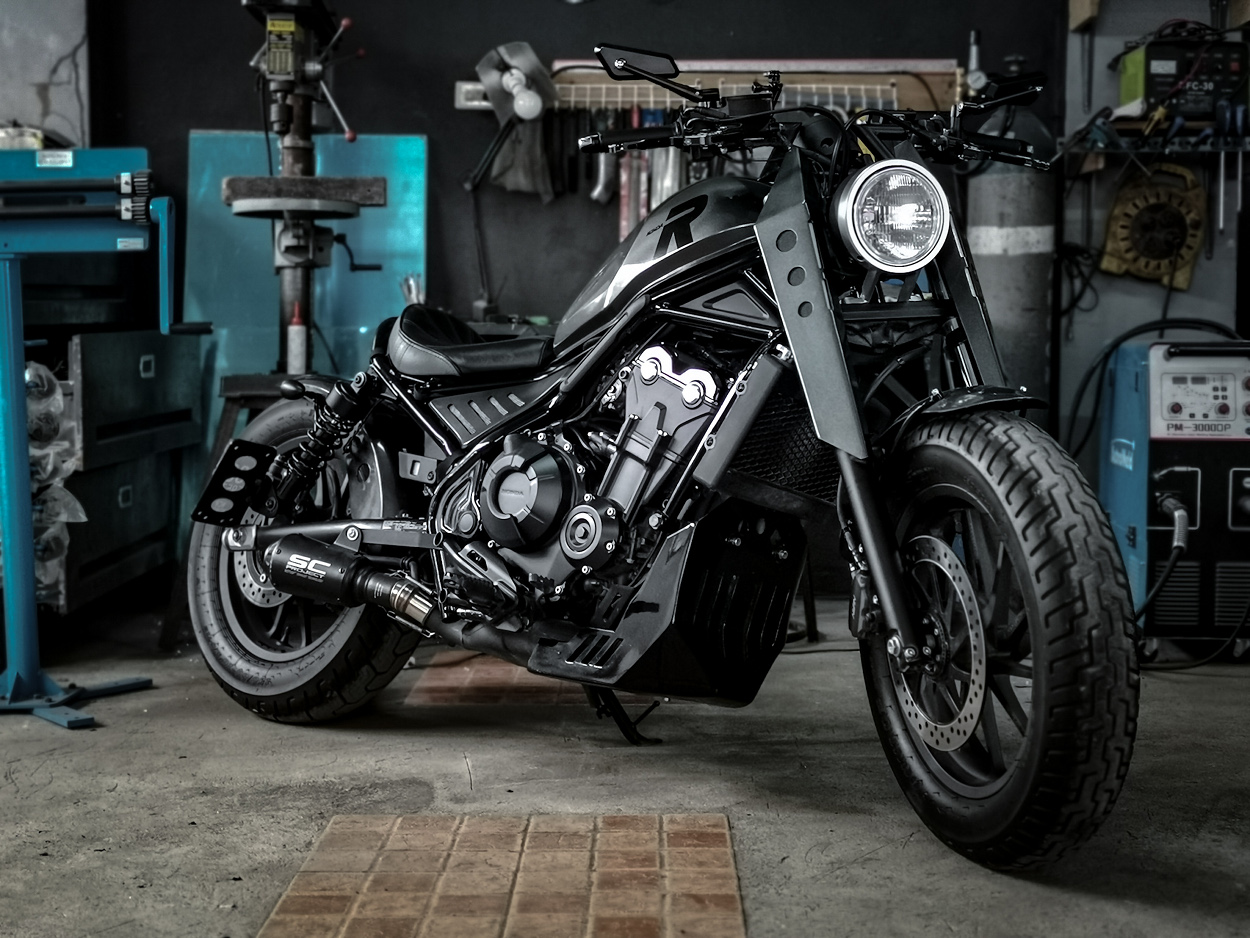 A badder, madder Honda Rebel…
In 2017, Honda released their completely redesigned Rebel 300/500 with great fanfare. Cycle World named the Rebel 300 the "Best Lightweight Streetbike" of 2017, while Cruiser named the bike their "Cruiser of the Year." The more powerful Rebel 500 — also known as the CMX500 — is powered by a 45.5 horsepower liquid-cooled straight twin from the CBR500R. While the modern bobber styling is light years ahead of the tired, shrunken cruiser look of the original Rebel, it still begs to be customized.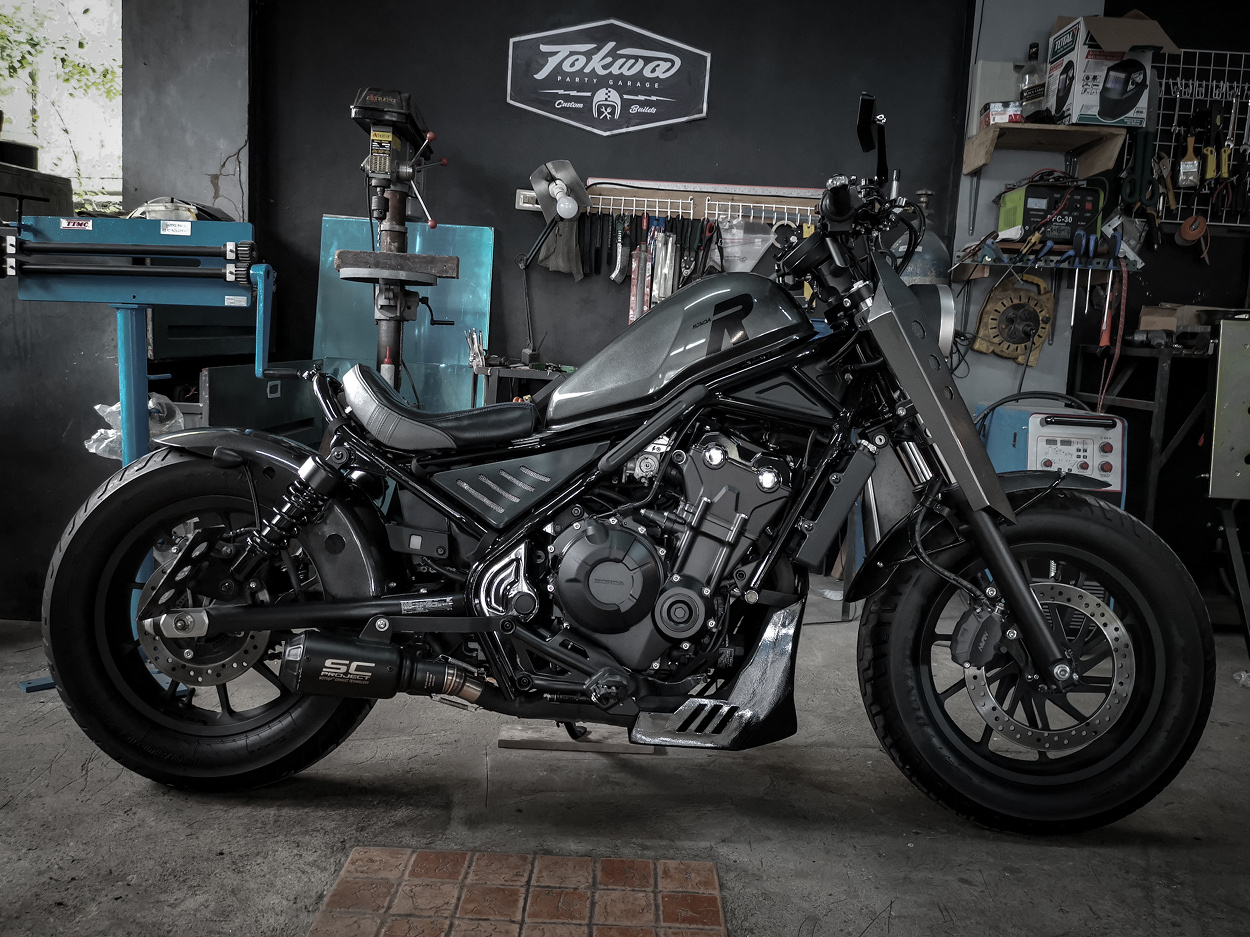 Enter Tokwa Party Garage, a Manila-based shop founded in 2015. The crew began working on their own bikes on the weekends and posting their builds on social media. From there, they began getting inquiries from prospective customers. Before long, they decided to quit their day jobs and build full time:
"It started as a hobby and soon became our bread and butter."
For this build — aka "Mad Bob" — the team worked with the customer to carry out the design concept. Below, we get the full story!
Honda Rebel Bobber: Builder Interview
• Please tell us a bit about yourself, your history with motorcycles, and your workshop.
We are Tokwa Party Garage, a bike customization shop in Manila, founded November 2015. It started as a hobby and soon became our bread and butter. We started with our own bikes and worked on it during weekends. We created a facebook page and posted our bikes there. Soon we got followers and inquiries about customizing bikes. We got our first few clients and we decided to quit our day jobs. So here we are, building bikes.
• What's the make, model, and year of the bike?
2018 Honda Rebel 500.
• Why was this bike built?
It's a customer project.
• What was the design concept and what influenced the build?
The design concept came from the customer. The influence is a Triumph Bobber custom.
• What custom work was done to the bike?
We fabricated the front fork covers and provisioned holes for the front turn and park lights.
We also fabricated the front fender, rear fender and belly pan using an aluminum sheet.
We replaced the seat and had it re-upholstered. We also fabricated a new battery box to make the rear fender fit.
We replaced the exhaust pipe and repainted the whole bike.
Rear turn and brake lights were replaced with Kellerman Lights.
• Does the bike have a nickname?
"Mad Bob."
• How would you classify this bike?
Bobber.
• Was there anything done during this build that you are particularly proud of?
I am actually proud of the whole bike, the customer's idea and ours went well together. It was a challenging yet fun project. The bike won 1st place in the Bobber category a few months back and we are very happy about it.
Follow the Builder
Facebook: tokwapartygarage
Instagram: @tpgcustombuild
Photos By: Jerish Abac
Bike Owner: Paolo Bernaldo