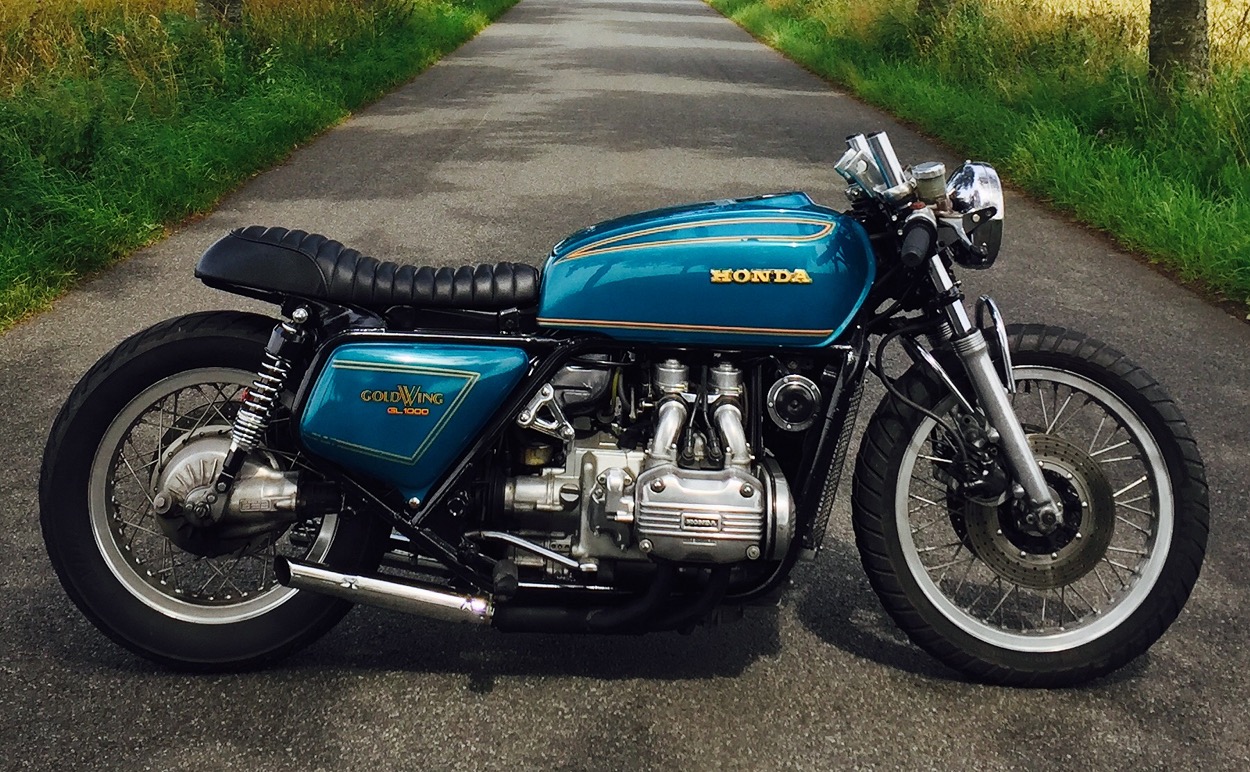 "Man-Size" Goldwing Cafe Racer from Denmark!
Rune Kellberg is a 33 year-old single father who spends his spare time in his workshop, 85 Speed Shop, with his 6 year-old son — lucky kid! They love building old cars, but especially bikes.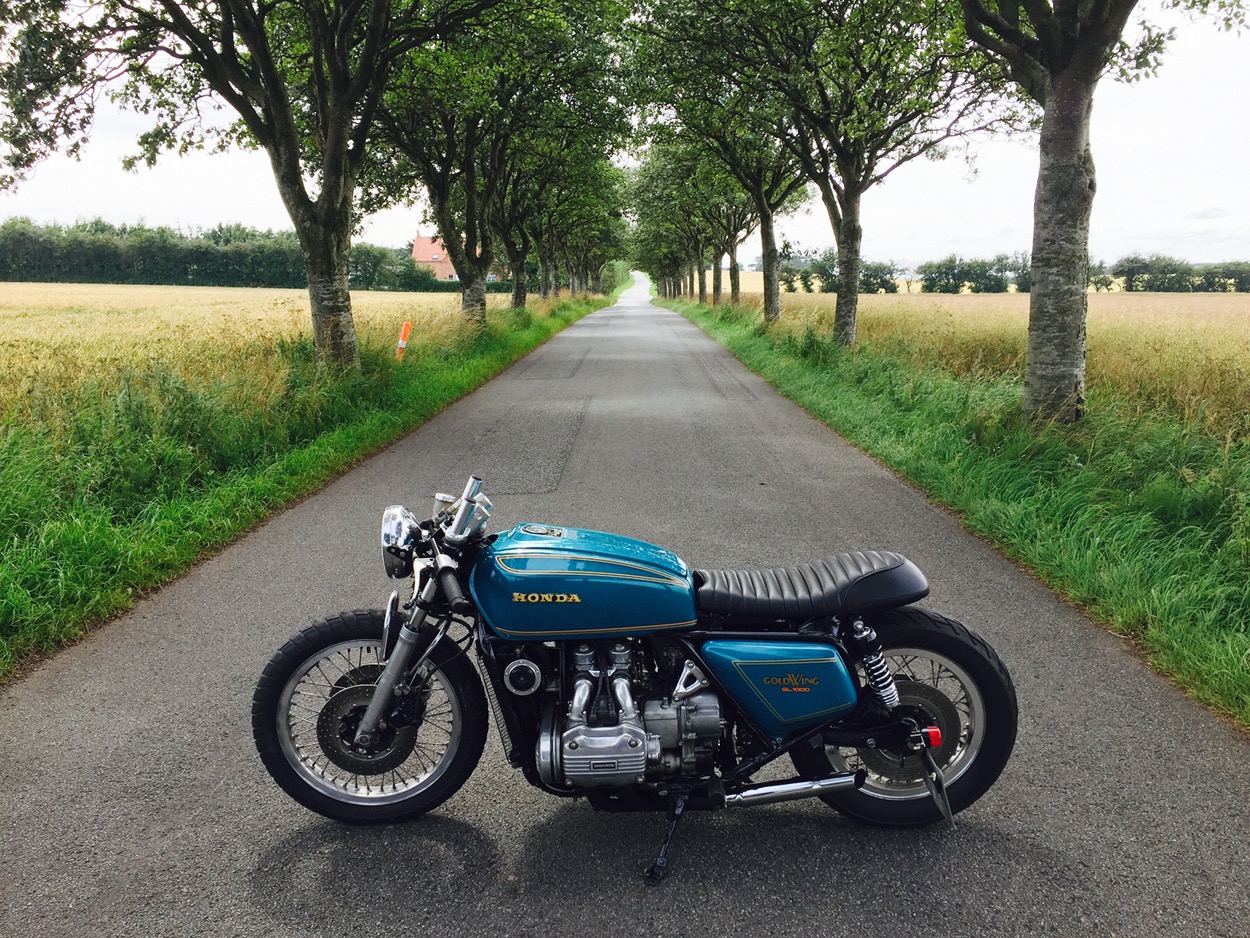 When it came time for his fourth build, Rune decided on a 1977 GL1000 Goldwing. The first-generation Goldwing, built from 1974-1979, offered a 999cc liquid-cooled flat-four with 80 horsepower and 63 lb-ft of torque.  Rune had always wanted to build a custom 'Wing for himself. After all, at 190 cm tall — about 6'3″ — Rune had to take his size into account. The Goldwing proved the perfect fit — a "man-size cafe racer" for the tall Dane.
Below, we get the full story on this custom Goldwing!
Honda GL1000 Cafe Racer: Builder Interview
• Please tell us a bit about yourself, your history with motorcycles, and your workshop.
33 year old single dad, who spends all of my spare time in my workshop with my 6 year old boy. Both old cars, but especially building bikes. Got the workshop with a buddy of mine for the last three years. This GL1000 Goldwing is my 4th build.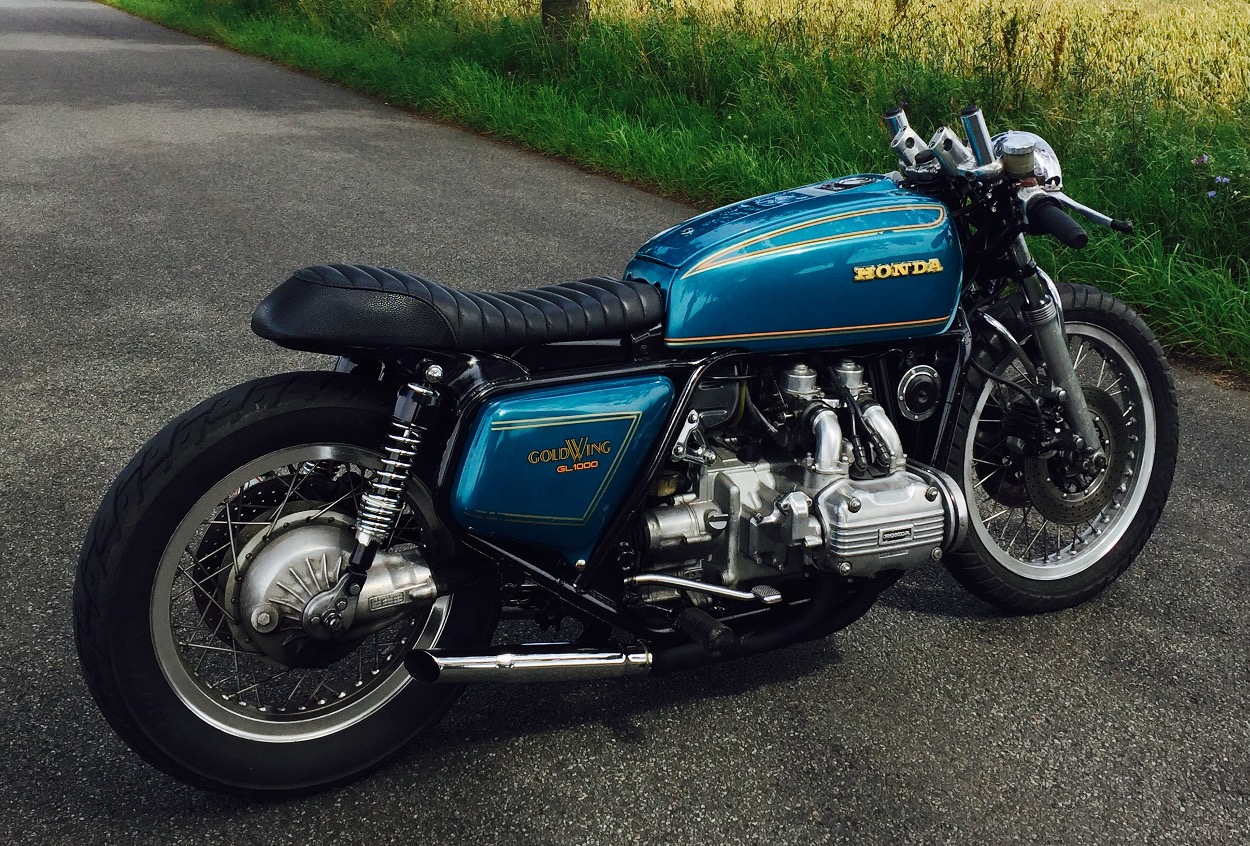 • What's the make, model, and year of the bike?
It's a Honda GL1000 Goldwing from '77.
• Why was this bike built?
The bike was build for myself. I always wanted to build a Goldwing – A man size bike! 😉
• What was the design concept and what influenced the build?
There were no plan to start with. I just took it apart, and then took it step by step and tried a lot of different things before I was satisfied.
• What custom work was done to the bike?
The bike was lowered both front and back. It got clip-ons, new handles, new seat, the frame got painted and there was made a custom rear-loop, lights, new slashcut exhausts, and the number plate holder is made from an old crowbar. ???
• How would you classify this bike?
I would classify the Bike as a >MAN-SIZE CAFERACER< 😉 (I'm 190cm and it suits me! 😉
Huge credit to Nordic Steel Solutions for making the custom rear-loop ?? (Facebook: Nordicsteelsolutions)