Mayans MC is an FX motorcycle drama that takes place in the same fictional universe as Sons of Anarchy, but 2-3 years after the events of that show.  It follows the Sons' rivals-turned-allies, the Mayans Motorcycle Club, and the life of prospect Ezekiel "EZ" Reyes — the gifted son and former "golden boy" of a Latino family whose American Dream was wiped out by cartel violence along the California/Mexico border. Actor JD Pardo plays Reyes, while Emilio Rivera reprises his role as the Mayans president, Marcus Álvarez.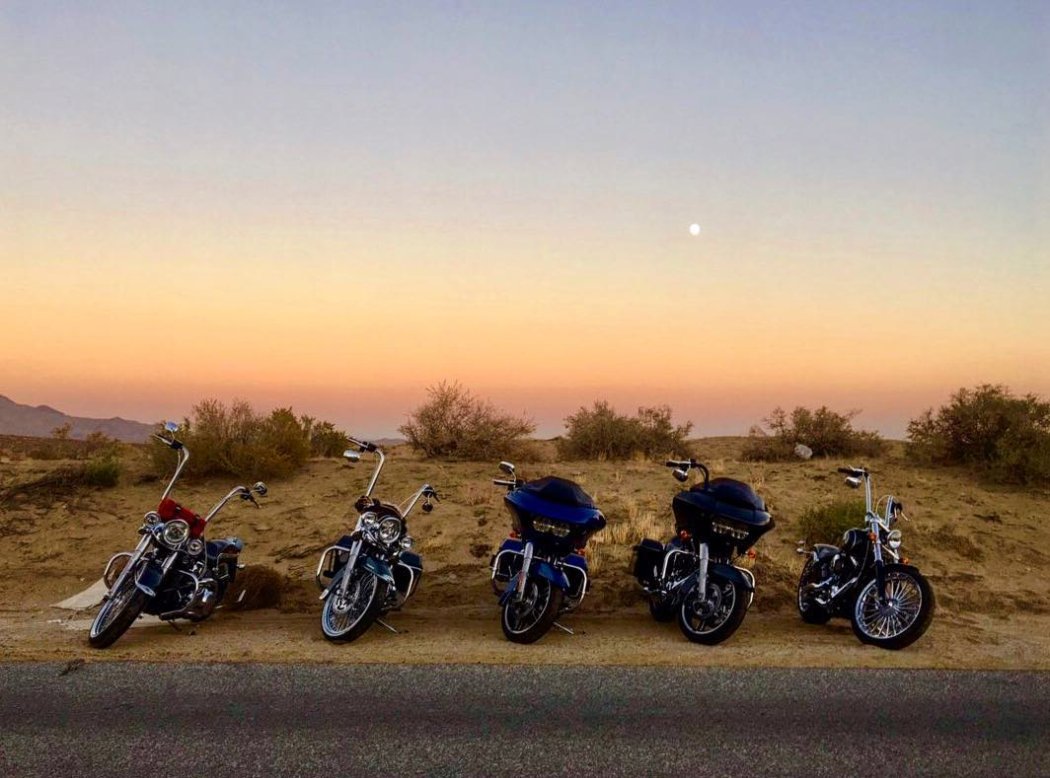 Says the president of FX original programming…
"Kurt Sutter [series creator] is a master storyteller and Mayans MC has the raw energy and intensity that are hallmarks of his signature style. Thanks to Kurt, co-creator Elgin James and this amazing cast, Mayans MC builds on the legacy of Sons of Anarchy, taking it in a thrilling new direction that we can't wait for the world to see."
Here's a trailer of the action…
Mayans MC Motorcycles
Of course, we're particularly interested in the two-wheeled stars of the series. Without a doubt, the motorcycles from Sons of Anarchy, especially Jax Teller's bike, have had a huge impact on V-twin motorcycle style and culture. Blacked-out, "club-style" Dyna and FXR bikes like the ones featured in SOA have become a more common sight on American roads. These often feature quarter fairings, tall T-bars or moto bars on 10-inch or 12-inch risers, 2-into-1 performance exhausts, and raised rear suspension. They get called club-style, outlaw, or West Coast.
However, as to be expected, the Mayans MC bikes are a different breed entirely. Gone are the club-style Dynas in place of lowered H-D Road Kings, Heritage Softails, and Softail Deluxe models with long pipes, fishtail tips, ape hangers, whitewall tires, full-skirt fenders, and tons of chrome. These are bikes obviously influenced by lowrider culture, with more flash and color than we've seen in the SOA universe.
There are even a few more Road Glides and Street Glides than we've seen in the past.
What Motorcycle Does Marcus Álvarez Ride?
Believe it or not, the custom green Harley Road King ridden by Mayans president Marcus Álvarez — "El Padrino" — is actually actor Emilio Rivera's own bike. Says Rivera:
"I used to go down a lot because I used to drink and drive. I don't do that anymore."
Good on you, sir! Rivera also owns a Softail Deluxe and a 1940s style Heritage Softail…
What Motorcycle Does EZ Reyes Ride?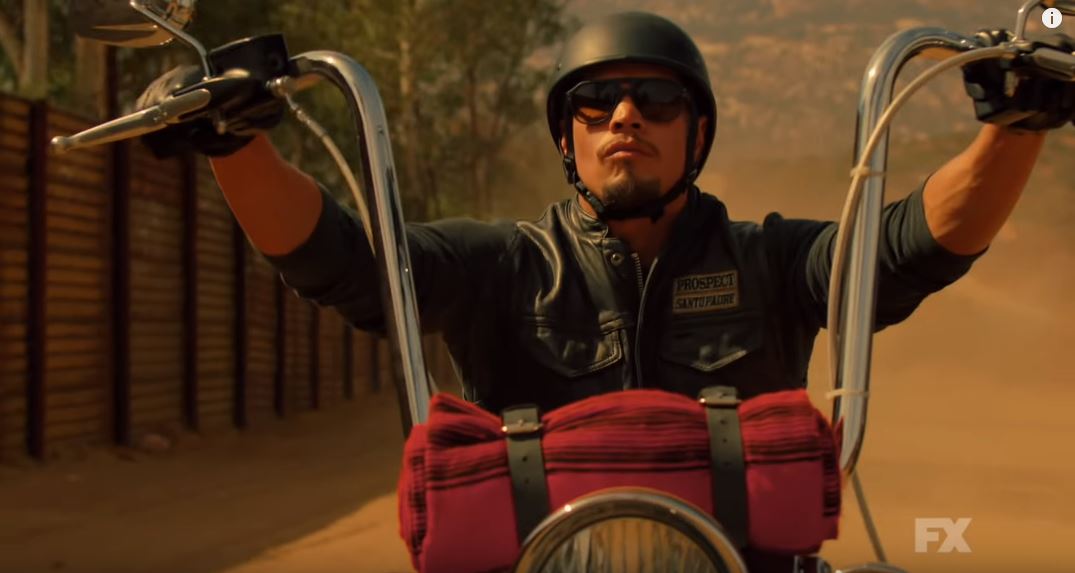 Star of the show, EZ Reyes, was on his way to Stanford University when he ended up in prison. Now he's a DEA informant and prospect for Southern Cali chapter of the Mayans. He appears to ride a custom Softail with ape hangers, lowered suspension, chrome crash bars, low pipes with fishtail tips, solo seat, and front bedroll.
Apparently, actor JD Pardo is the son of a career Marine and police officer. Whereas Rivera is a lifelong rider, Pardo learned to ride for the show, taking the Harley-Davidson riding school one weekend in Glendale, California. Of course, riding a custom Softail Deluxe with 22-inch apes is much harder than a run-of-the-mill factory bike. On the first day of shooting, Pardo dropped his bike during a scene. He recounts the crash here:
"First day of shooting, I jumped on this bike and I'm riding down — I'm like in fourth gear and I'm so cocky about it. I'm like, oh my god, this is the easiest thing. What is all this 'You have to be a master rider' or whatever? This is easy.

"On one of the takes, I go down, and I go to make a U-turn, and the lip of my tire just catches some loose gravel and I just slip off it. And I panic, and so I immediately — you feel that air, so you just go the other way to fight it, and the bike turned off. Luckily I hit the kill switch and I just turned over with the bike.

"It was embarrassing. After that I got back on the bike and, you know, I had the stunt coordinator and a lot of people yelling at me, like, 'I told you to be careful!' But now I'm like gripping onto it. And I just have so much more respect for that bike."
You can see him recount the scene during this interview, starting at 2:30: