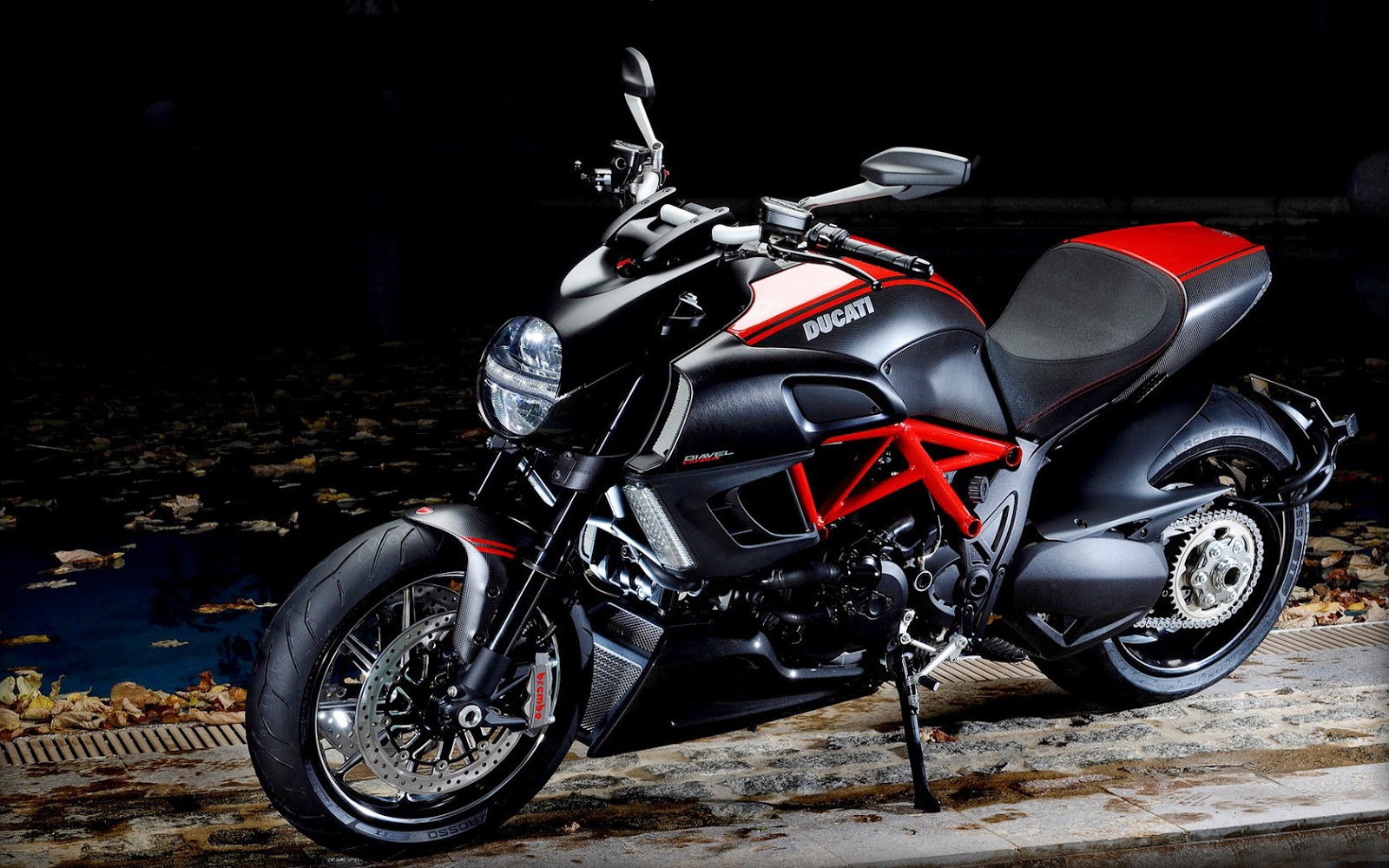 In the CW's Arrow series, the lead character Oliver Queen rides a Ducati Diavel. The motorcycle is a very interesting offering from Ducati, designed to be a power cruiser of sorts–perhaps "muscle bike" is the right term. Even Ducati themselves have been using the slogan:  "Don't call me a cruiser."  Whatever you call it, the Diavel is huge hunk of power that fits well with the Queen's flashy, playboy persona.
Basic Plot of the Arrow
In a nutshell:
"Oliver Queen and his father are lost at sea when their luxury yacht sinks, apparently in a storm. His father dies, but Oliver survives for five years on an uncharted island and eventually returns home. But he wasn't alone on the island where he learned not only how to fight and survive but also of his father's corruption and unscrupulous business dealings. He returns to civilization a changed man, determined to put things right. He disguises himself with the hood of one of his mysterious island mentors, arms himself with a bow and sets about hunting down the men and women who have corrupted his city."
While the corrupt father and mysterious mentors are different, the plot does have a lot of shades of Batman, though a lot of people love it.
Arrow's Ducati Diavel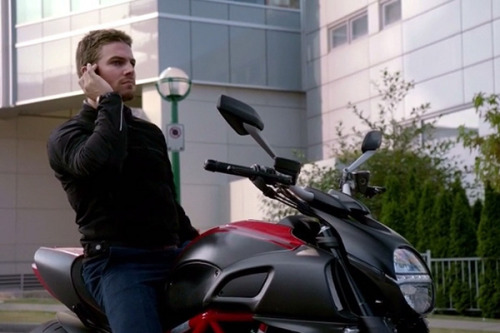 The Diavel is just Ducati's second venture into the cruiser category. The first was the short-lived Indiana. The Diavel is powered by a re-tuned version of the Testastretta that was featured in the 1198. The engine is a 1,198.4cc four-valve desmodromic liquid-cooled V-twin that puts 162 hp and 96.3 lb-ft on the pavement. The engine is paired to a wet six-speed constant-mesh transmission. The pairing has allowed many rides to hit a top speed in excess of 165 mph. Ducati rates the bike's top speed at 169 mph on an open track, so their estimates are pretty consistent with rider experience.
What does Diavel mean, by the way?  It's actually a purposeful misspelling of dieval, which means "devil" is Bolognese–the dialect of Bologna, where Ducati is headquartered.
The CW's Arrow is a nice distraction from the drab shows that are being offered by the larger networks, but it does fall short when compared to other comic-based offerings on the air today. On the other hand, the Ducati Diavel is a great bike that any hardened rider will appreciate for its power, comfort, and sheer riding thrill.