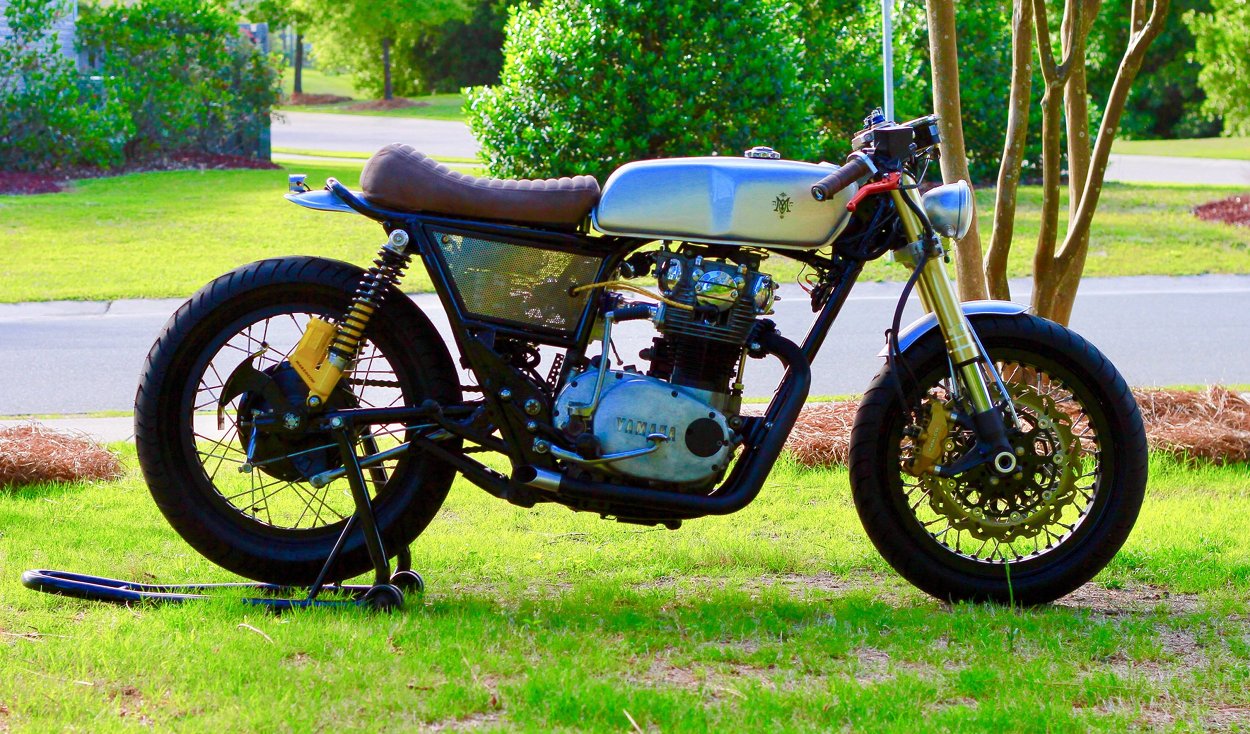 The Yamaha XS650 is one of our favorite bikes of all time. The 650cc parallel twin, recalling the British twins of old, is simply one of the handsomest motors of the era, and sounds terrific as well.
Enter Ezio Covelli, an Italian-born builder who runs Magnum Opus Custom Bikes, based on the North Carolina coast.  Ezio continues to impress with custom bikes that incorporate vintage style, modern tech, and bold details. For his client's XS650 cafe racer, he wanted to make the bike sleek and narrow, emphasizing the beauty of the motor. Below, we get the full story on the build.
Yamaha XS650 Cafe Racer: Builder Interview
• What's the make, model, and year of the bike?
1979 Yamaha XS650
• Why was this bike built?
I started the build before having a client coming in and purchasing it, this is what I do with most of my bikes, I found it to be the only way I can feed the creative process. The concept and the build itself has been acquired by my client once motor and suspensions were completed.
• What was the design concept and what influenced the build?
The XS650 motor is one of the best looking motors coming from Japan, narrow, compact and with a beautiful sound. I wanted the bike to be sleek, with the tank not wider than the motor, followed by a seat that would help keeping the narrow look straight to the back of it.
Then I started designing it with different tanks and seats combinations and created a preliminary concept with photoshop. Tearing the bike down was my next move.
• What custom work was done to the bike?
Starting form a shortened frame to new suspensions.
GSXR inverted front end with radial calipers
Racing Marzocchi Shocks in the back paired to spoked wheels build from scratch
2 into 1 intake manifold fed by a super reactive Mikuni HSR42
Rebuilt top end and valve job
New gas tank and a custom shaped seat wrapped in leather
New lighting, GPS speedo, custom wiring and upgraded electronics
Cables and levers, custom exhaust terminals
A custom paint job completed the look we wanted to achieve.
• How would you classify this bike?
Even if the term is being constantly misused in the market, I'd say this build falls into the Cafe Racer classification.
• Was there anything done during this build that you are particularly proud of?
It started and run once completed wiring it, no explosions. phew 🙂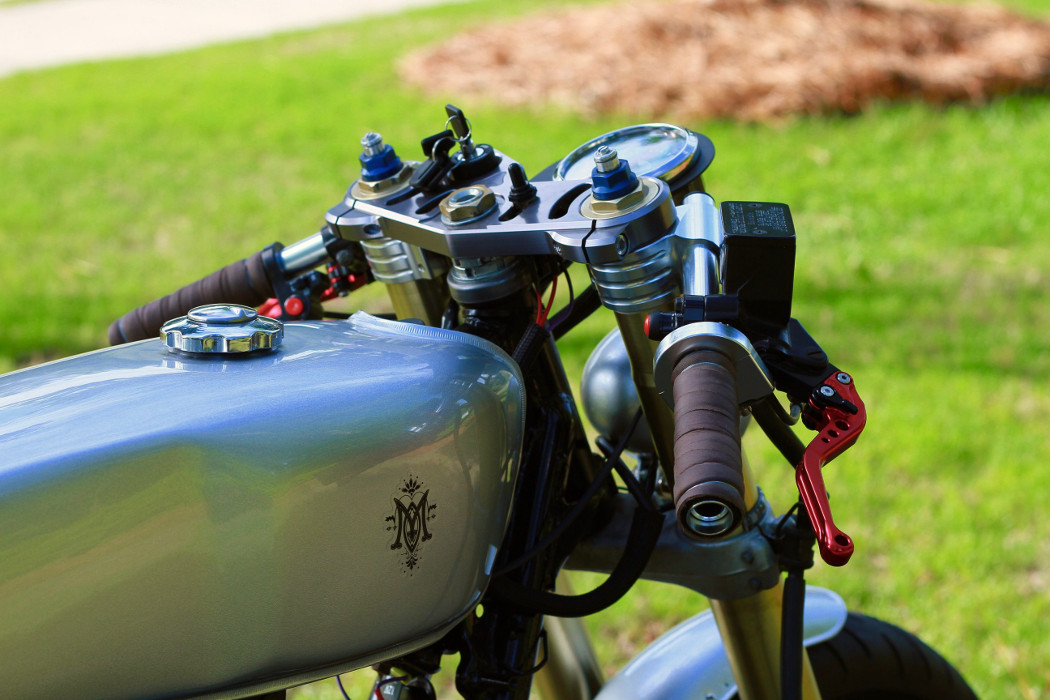 Follow The Builder
Follow Magnum Opus Custom Bikes:  Facebook | Instagram | Web
Previous Magnum Opus Custom Bikes